Delivery Information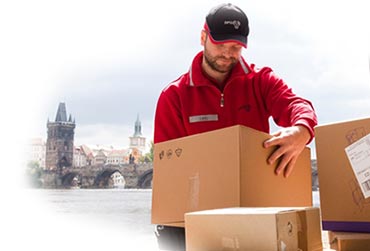 Our Fast Next Day UK Delivery - We offer a fixed delivery rate of just £5.99 ex vat which gives you upto 10kg weight allowance which means you can order bulk quantity of small items at this fixed. Excellent value for bulk buyers!

All items ordered before 1.00pm will be dispatched that same day for delivery the next working day. (Mainland UK only). Our unique one hour delivery window notification service, will text or email your tracking details, advising of the one hour delivery timeslot for your delivery.
* For all other long distance areas including Scottish Highlands, Northern & Southern Ireland, this is a 2 day service at the rates below:

£20.00 (Starts From*) Scottish Highlands.
£14.00 (Starts From*) Northern Ireland.
£20.00 (Starts From*) Southern Ireland.
Qoute on Request - Foreign Countries (Europe). The shipping cost depends on the volume, weight of the parcel, country and number of parcels. Whihc is not possible to list on the website. Please send email to support@getsublimationblanks.co.uk to get a quote for your order.
Returns - 100% Satisfaction Guaranteed
We provide the highest level of customer service and are happy to discuss any aspect of your order on our Live Web Chat. If for any reason you are not completely happy with your purchase, simply contact us within 7 days for a no quibbles replacement or refund.
In the unlikely event of a return, please reach us on info@getsublimationblanks.co.uk for return procedure.
*weight allowance is conditioned with volumetric limit of parcel. where the parcel exceed the volumetric limit, additional shipping is charged automatically by the system.